PTFE Machining – Parts to customer specifications, samples or drawings. Our plastic CNC machine shop specifically caters for industrial plastic materials such as PTFE.
CNC Machined components from 1 mm to 300mm
Bar feed capability up to 78mm diameter
Manual lathe turning for larger components Turn up to 1000mm Diameter
Full CNC milling machining centre
Our moulding technologies are enhanced by first class technical support, material advice and product and mould design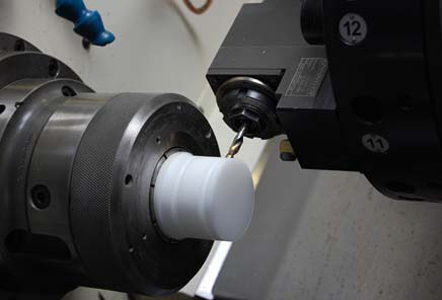 Micro-machining is the foundation of a technology called Micro-Electro-Mechanical-Systems or MEMS. It refers to specific techniques applied to micro scale materials to enable the production of components with high precision and restrictive tolerances.
Excellent material knowledge and engineering expertise is required in the micro machining of High Performance Engineering Plastics and PTFE. Hariom engineers are able to offer a wide range of sub-contract multi axis CNC and sliding head machining services.
Bore sizes to 0.9 mm
Wall thickness as low as 0.5mm
Tolerances Component diameters down to 1.5.mm
Tolerances as tight as 0.1mm
Surface finishes of N4 (0.5 micro mm Ra)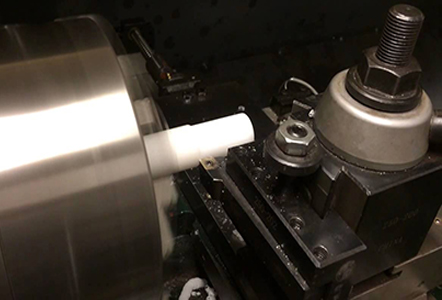 keytags: – ELGI Compressor Parts, Ingersollr and Compressor Parts In Ahmedabad, ELGI Compressor Parts In India, Khosla Compressor Parts, Kaeser Compressor Spares, Kirloskar Compressor Parts, Ingersoll Rand Compressor Parts, GAS Compressor Parts India, Atlas Copco Compressor Spares, Ingersollrand Compressor Parts In India